Summer Camp
Plum Pudding kindergarten offers a creative Summer Camp in english, for 2 to 8 year old children. Our summer camp will be held from the 26th of June until the 28th of July and from 14th of August until the 31st of August. Every week will have its theme in sessions. Activities will be scheduled for our campers to explore these themes in english. Plum Pudding Summer Camp will run from 8:00 am to 5:00 pm daily.
| | |
| --- | --- |
| Enrolment type | Prices |
| 5 full days Monday to Friday from 8:00 am to 5:00pm | 45,000 HUF |
| Individual day – each day | 10,000 HUF |
| Mornings only from 8:00 am to 13:00pm | 8,000 HUF |

Our themes are the following:
Knights & Princesses week (26 June-30 June)
Throughout the week, children will become knights and princesses. Each day, we will act out and play roles of popular myths, legends, and stories, kids will discover their own magical powers through theatre games, creative play, and improvisation. Girls will put their princess dress on, get their hair and nails done, put make up on meanwhile our Knights will prepare their weapons, create & refurbish their castle and get ready for the battle,what will be held at the end of the week. We warmly welcome all of you!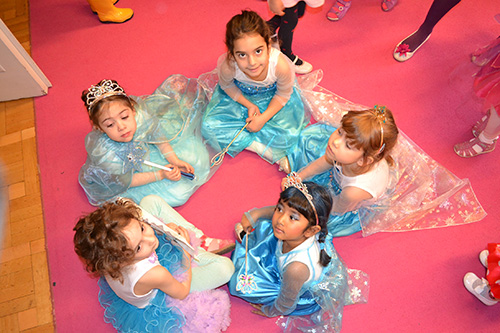 Science week - Magic fingers in the Mad Lab (3 July-7 July)
No one wants to sit on the couch all summer, right?! Get off that couch, and learn something through play. You will learn about science through our interactive and hands-on science activities. You will be a junior scientist in our Mad Lab for this week and embark on a series of science adventures! Feed your curious mind with fun science and nurture your scientist self with hand – on experiements in & outdoor!It will be chock- full of fun!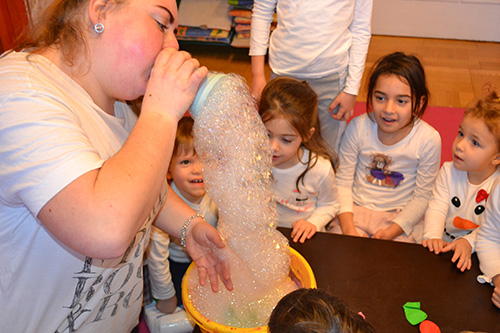 Move with us – Karate week (10 July-14 July)
If you love to do sports or just move around and learn new things, our summer camp is an adventure that will thrill you! We pack an incredible variety of moving activities for children into every camp day. From Martial Art lessons with professional karate instructor, to dance with fun movements and everything in between - your child will have tremendous and unforgettable fun! This means that you'll build confidence,improve concentration,increase self-discipline! If your child is a serious or competitive Karate student, you can expect intensive Karate training to accelerate their skill development. Martial Arts is known for not only training strong bodies, but also strong minds, to develop coordination and learn self-defense as well. It will be truly special! We are expecting you!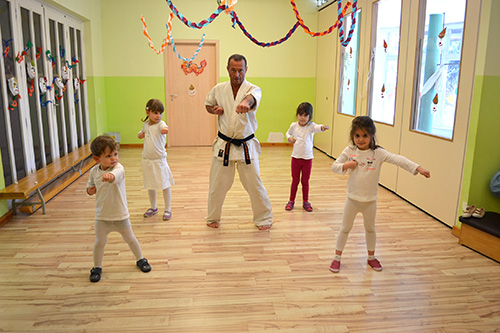 Pirate adventures (17 July–21 July)
Come,and take part in our pirate feast! Do you want to be the captain or the quarter master or may be the navigator? If you are not afraid of new adventures and ready for the pirate's 7 challenges – then you made to be the member of our pirate team! Let's discover and explore the life of the pirates on the high seas.
Treasure hunt on the treasure island
Pirate treasure map
Pirate challenges & tasks
Ship navigation & pirate orientation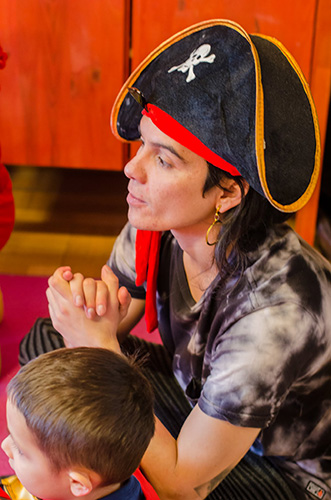 International week - Let's travel around the world together (24 July-28 July)
This week we will take a journey around the world! Each country will have something different to share: Dancing, craft activities, culinary and music too! This will be a multi – national week for you to feel the cultural diversity of the world! A unique opportunity to learn about other countries and cultures! Pack your bag, check – in and let's take- off!
Destinations:
Egypt
Mexico
Albania
France
Hungary.
Red Indian week (14 August–18 August)
Children of all ages, especialy boys, like to play cowboys & indians. For this reason, a Red Indian week will jog interest and amusement among the kids. We will start with Indian names, group and famous tribe names, suitable clothing, face paintings ,weapons and jewelleries that will be made by our campers. Our programme will include some adventure games like archery,creeping up and attacking. These are ideal for exploring the skills of the Indians. Even experiencing the natural elements of water,fire and earth while learning secretive Indian signals and Indian dance moves and songs. Many stories and short movies will be our guide to become better warriors.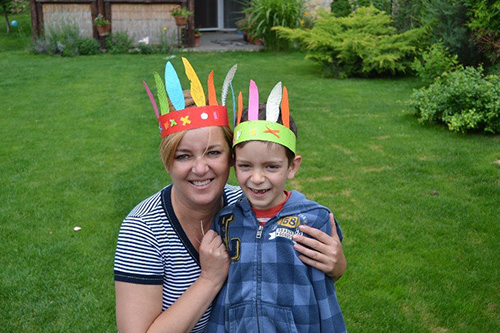 Fitt & Well - Let's live healthy (21 August–25 August)
If your child has a passion for cooking or just loves to help you prepare meals in the kitchen but still stays healthy in every way, then our Fitt& Well week is going to be the perfect for her/him. This week will be full of culinary adventures with healthy snacks, while we will learn the basics of baking, cooking, peeling, cutting and dicing, meanwhile experiencing new and different flavours. Fitt days will be included as like sport, dance activities, and we will play in our well equipped garden as much time as possible. We will recreate Plum Pudding's Nutritional Mix Shake from fresh ingredients! So let's taste and create in the culinary playground of the kitchen and life.